Maximizes patient and treatment
convenience with immediate anesthesia.
Please contact us for more information
on the painfreezer.
Product Inquiry
Welcome to PainFreezer

Web Site.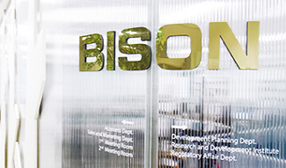 Founded in 2002, BISON Medical specializes in the manufacture of skin, beauty,
dentistry, and urology medical equipment, focusing on laser, ultrasonic and radio
frequency-based technologies. BISON Medical has a long history of developing and
manufacturing medical devices for more than 12 years and is a reliable and technical
company that can realize medical knowledge.
In addition to laser products, we have successfully launched beauty products such
as filler and skin booster, and we have completed the development of an anesthesia
spray PainFreezer that is easy for everyone to use, including ordinary people and
medical workers, to examine the market response.
Business field
-

Medical

Laser equipment used in various
skin procedures such as hair removal,
toning, acne, and tattoo removal

-

Aesthetic

Safety approved cosmetic only
filler, skin booster

-

Supplies

Easy-to-use, instant anesthesia
visible anesthesia spray
PainFreezer leaflet download